Introduction
It was my third time in the Malá Fatra ("Little Fatra") mountain range in northern Slovakia, and after an injury I suffered earlier this year climbing a mountain was a slightly scary endeavour even if it was a comparatively small one like the Malý Kriváň ("Little Kriváň"), stating a height of 1671 meters.

For this mountaineering adventure I spent a few days in the city of Žilina, which offers convenient train and bus connections to various places in and around the Malá Fatra.
Žilina can be reached by train from Prague in five hours, and from Bratislava in two and a half hours.
Malý Kriváň
There are basically three different ways to get to the Little Kriváň.
Probably most popular is the ascent from the west via Suchý and the Chata pod Suchým on a red marked trail. The second opportunity is approaching the peak from the east on just this trail, starting in the town of Terchová.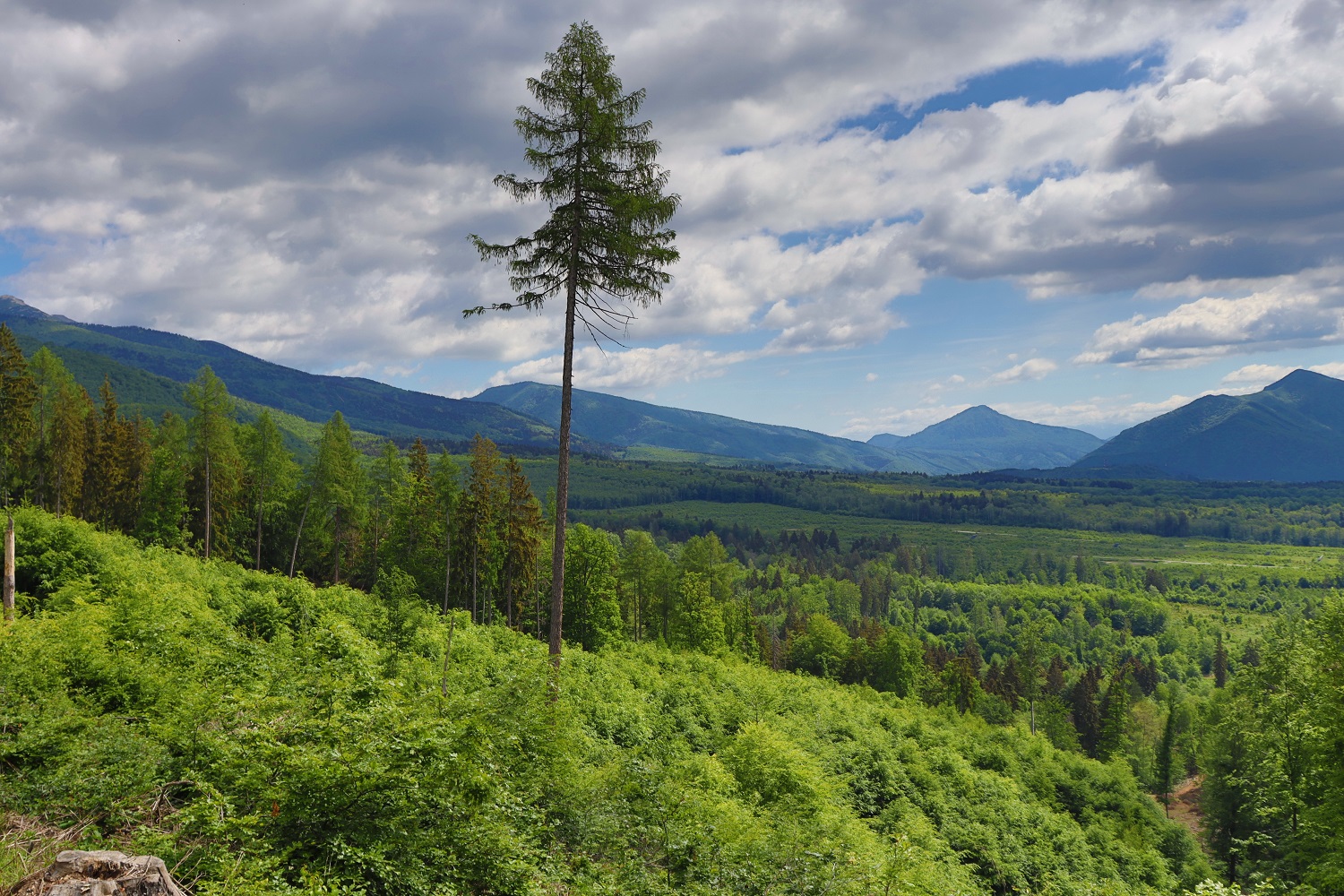 I ascended from the south on a blue marked trail, starting at the train station in Sučany on 392 meters.
It is of no difficulty following the numerous blue/white marks, and the steepness of the terrain is generally moderate.
There is, what is very important in the summer months, an extra water source (you'll see a big arrow that indicates "Voda") at about 1350 meters close to the Vendovka cabin when you walk out of the tree-covered area.
This is the section where you get the first more expansive view of the Malá Fatra, with its densely forested and conspicuously green slopes and ridges that never fail to amaze me.
Ascending the last meters to Malá Fatra is easy and not technical. As opposed the Veľký Kriváň (1709 meters) there is no cable car in the vicinity here, so it is rather unlikely that you encounter lots of people on the peak.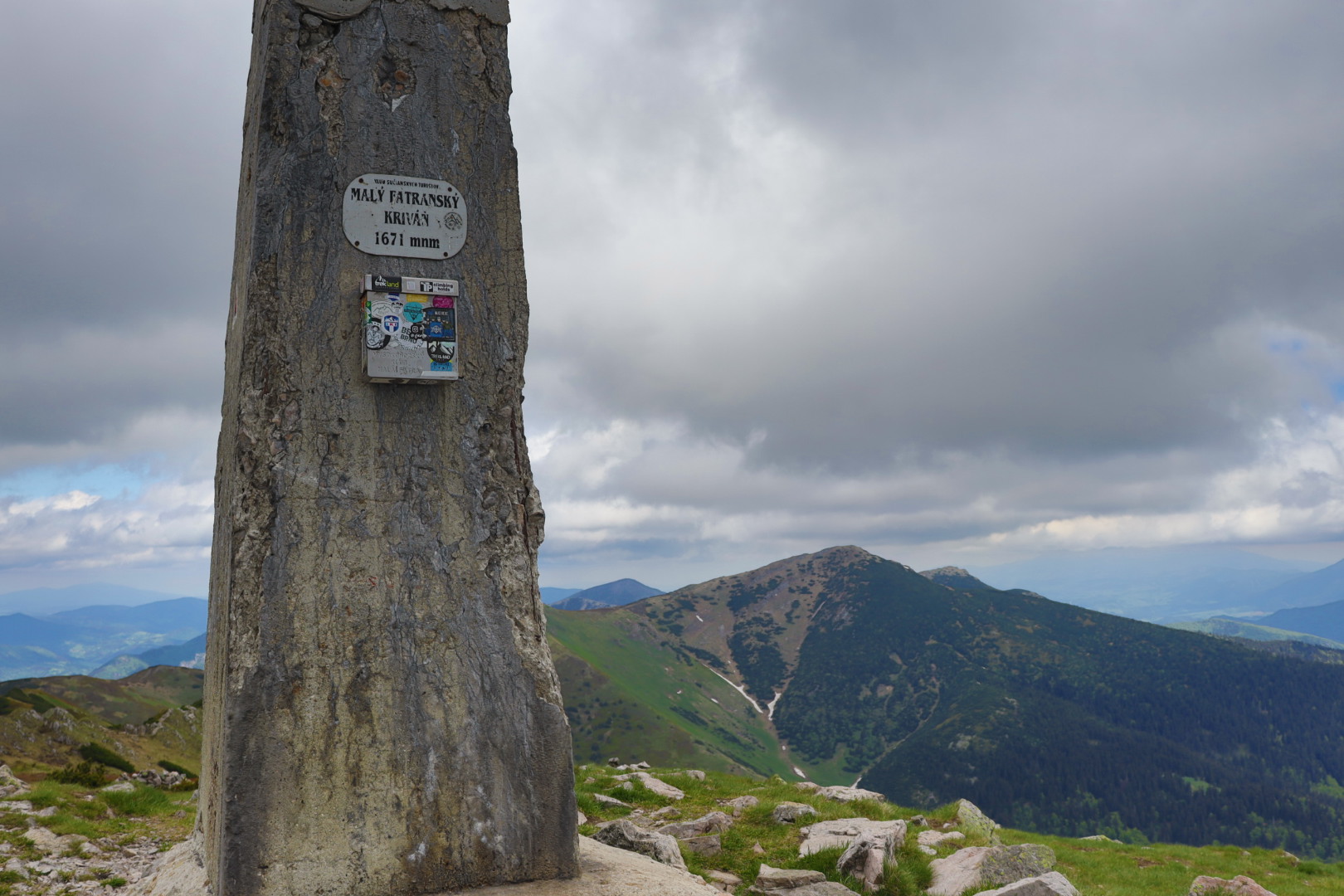 After making plenty of photos I descended westwards on the red marked trail towards Nezbudská Lúčka on 360 meters, having en route a short break at the Chata pod Suchým to reward myself with Bryndzové halušky, a typical Slovak dish.
Conclusion
The Malá Fatra is fairly big, so there is so much more to see.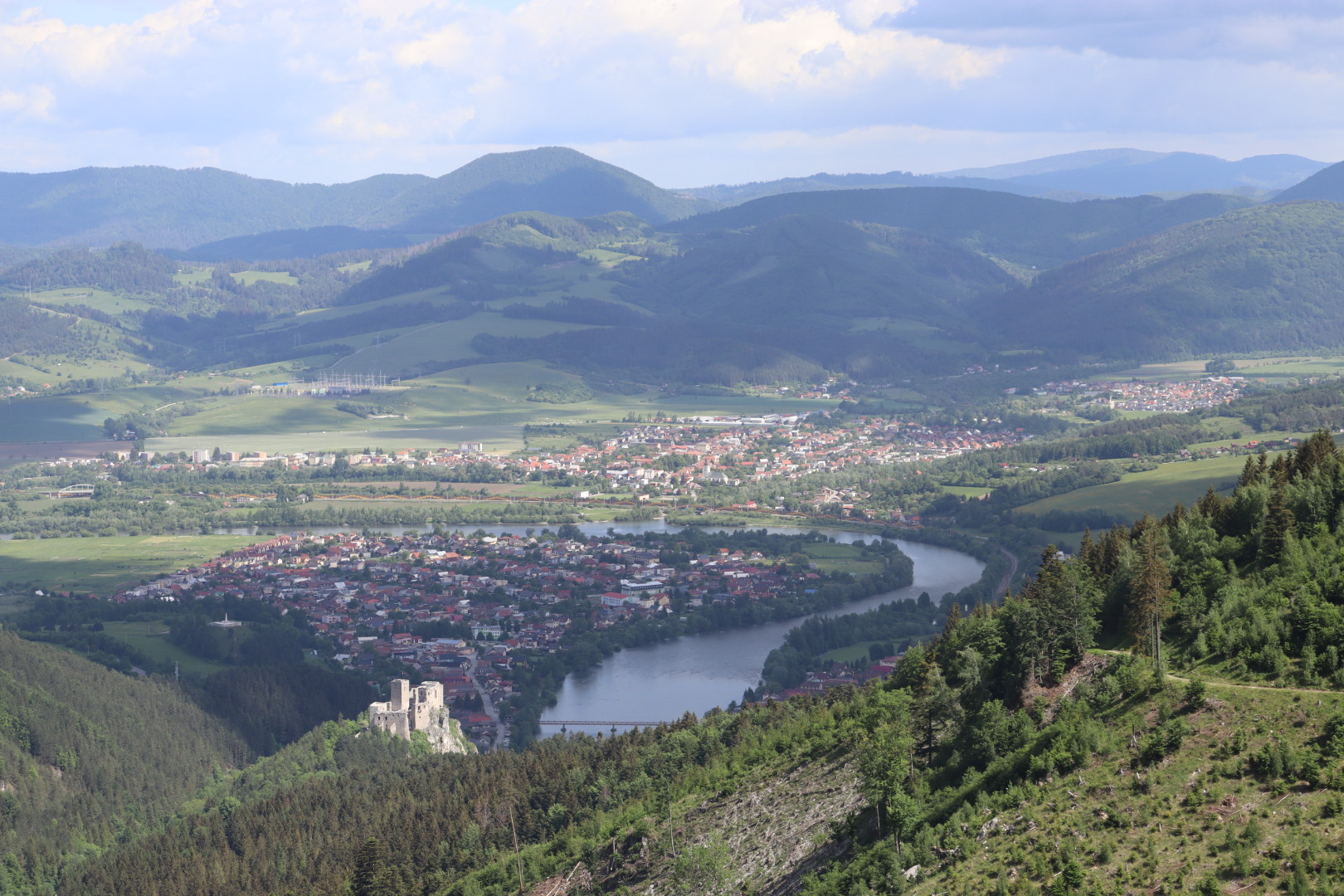 The south-western part (Lúčanská Fatra) offers interesting tours to peaks like Veľká lúka (1476 meters) or Minčol (1364 meters), and also to famous places like Strečniansky hrad (Strečno Castle).
Featured image: Krivanská Fatra