Introduction
Günther Messner was a twenty-four year old mountaineer from Villnöß, South Tyrol (Südtirol), who perished in the Himalaya mountain range more than five decades ago.
He was a younger brother of Reinhold Messner, who was directly involved in the horrible events that led to his brother's disappearance at the merciless Nanga Parba mountain in June 1970.
In the 2000s, some human remains that belonged to Günther Messner were found at the mountain faces, what brought some light to the exact circumstances of his death.
His ordeal in the mountains is honoured in the "Messner Mountain Museum" in South Tyrol, and his name is still alive in places around the city of Brixen where he was born.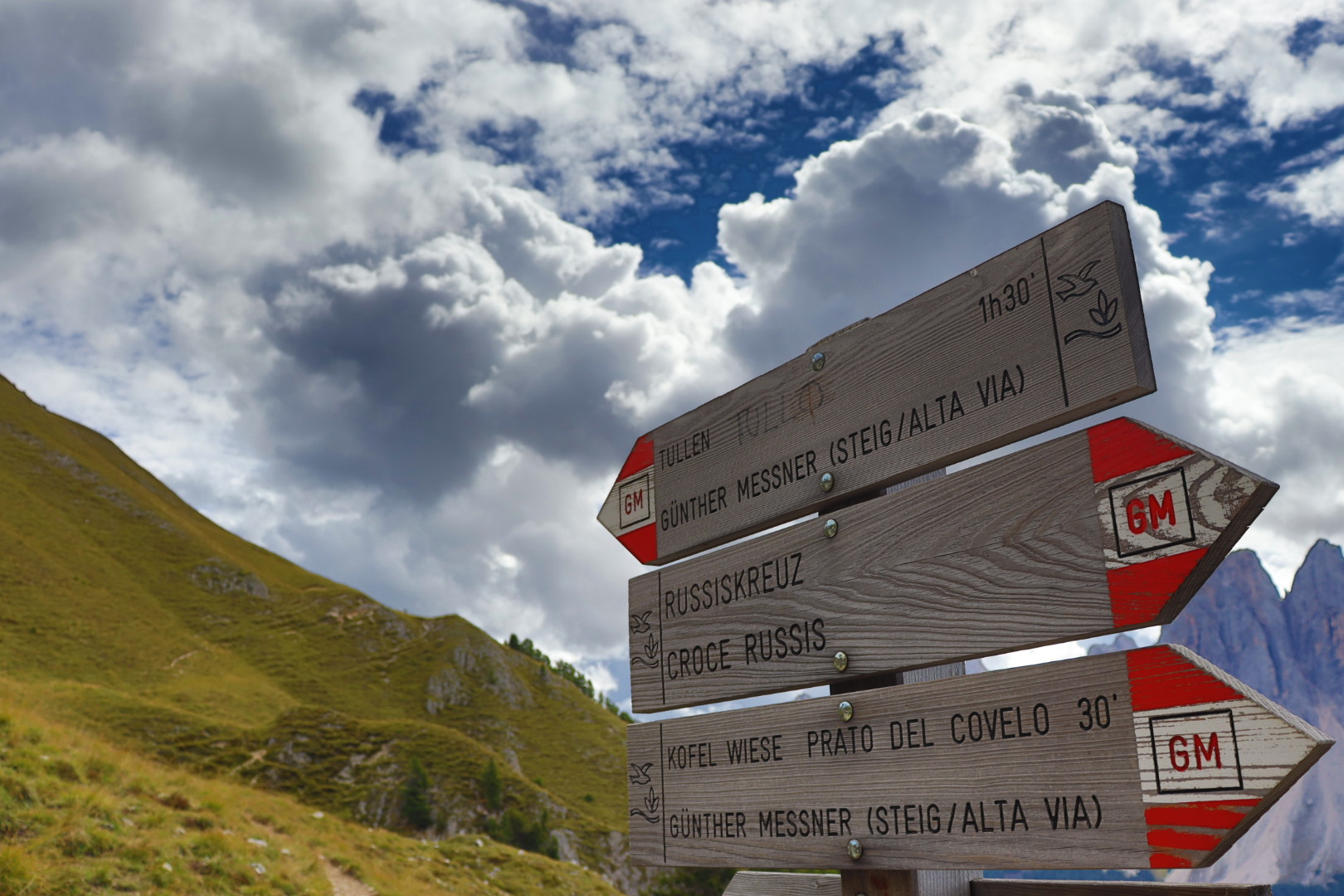 The Günther-Messner-Steig, September 10
Hiking the Günther-Messner-Steig is a demanding mountain tour over the ridge of the Aferer Geisler peaks which are a part of the Dolomites in South Tyrol.
The more difficult section starts at the foot of the Tullen mountain (2653 meters AMSL), given negotiating the Steig from west to east. Here one will encounter the steepest scarps and also a good deal of the via ferrata passages.
Using mountaineering gear is basically not a bad idea, a helmet and a via ferrata set (Klettersteigset) that is, though one can do without such equipment perfectly well.
Doing the Günther-Messner-Steig is not as difficult as ascending the Saß Rigais mountain (3025 meters AMSL) farther south, for example, where such gear would be mandatory (Reinhold Messner himself climbed this particular mountain at the age of five as his very first 3000 meters peak).
Tullen lay about one hour behind me as the path got rather plain and easy to walk for the most part with a few exceptions (one notable exception is a long metal ladder that is really fun to climb up), so I could enjoy the expansive view to the Dolomites while pushing forward.
My next-to-last destination after descending south towards the elongated Villnösstal situated between the Aferer Geisler and the Geislergruppe was the Schlüter chalet (Schlüterhütte) on 2306 meters, a spacious alpine hut with tasty beer and rich food.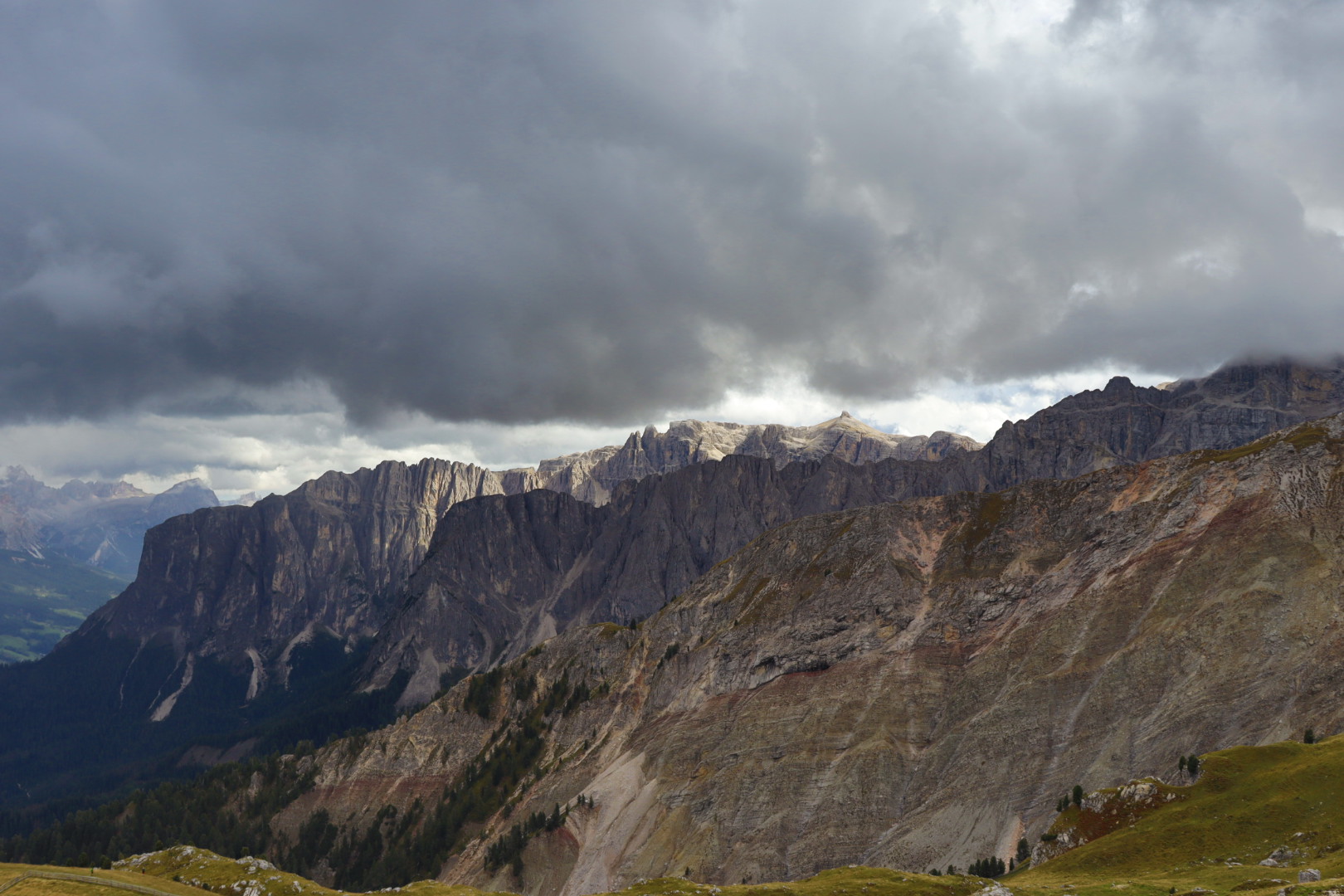 From there one can hike in around one hour to the Rifugio Zannes, my final destination and a trailhead for many mountain tours, where there is an hourly bus to Brixen (summer season) and a large parking lot.
Featured image: Near the first via ferrata passages at the Günther-Messner-Steig